26th January Day Three of three – Norfolk Winter Birding tour
We were heading to the Brecks today , but started birding just close by the accommodation where there was several nice flocks feeding in two local fields. There was at least 30 Yellowhammer, 20 Reed Bunting, 20 Chaffinch and several Brambling, plus a nice flock of c150 Linnet.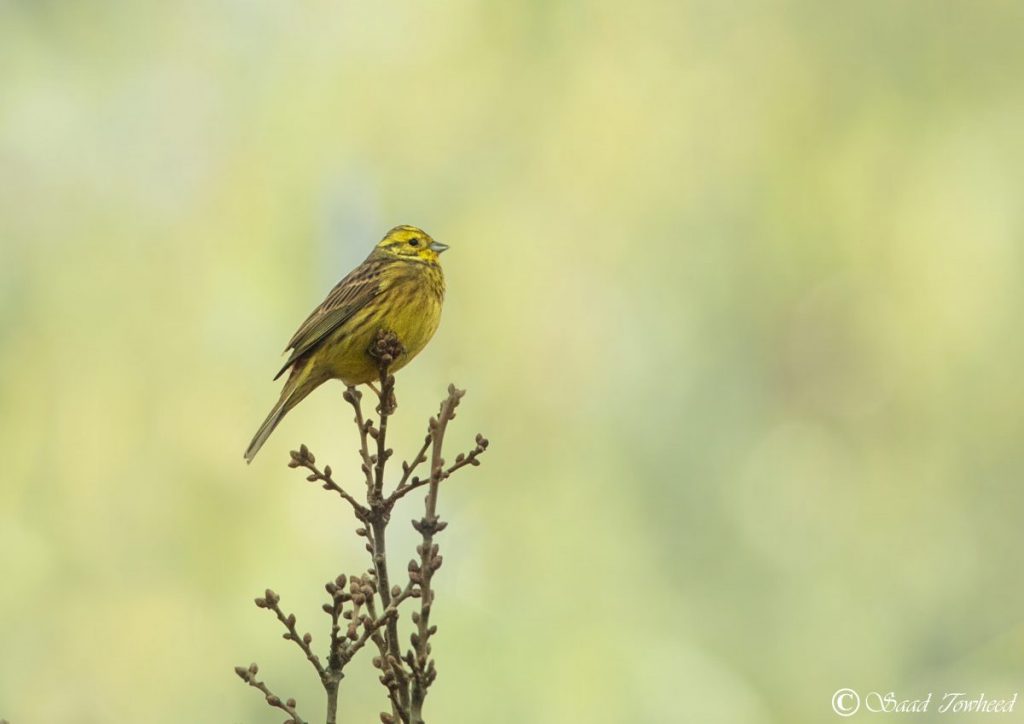 We then stopped off at North Elmham where the wintering Tawny Owl was showing exquisitely well!
We then headed to the North Brecklands and on to the usual raptor watchpoint, and were soon watching several Buzzards, then a Sparrowhawk, but it took time and patience before a fine male Goshawk flew along the tree tops, however it was on view for a while and gave a bit of display, so everyone had great scope views.
We then headed to an area of forest, with a feed station. Here we were able to watch many Marsh Tit and eventually a single Willow Tit was seen, also lots of Coal Tits plus Siskin and Treecreeper.
We headed off for lunch and then started birding around Lynford. The feed area in the trees proved very productive with lots of birds in the leaf litter on the seed, many Chaffinches, amongst these were several Brambling, Reed Bunting more Marsh Tits, Nuthatch, Great Spotted Woodpecker and 4 Yellowhammer.

Down by the lake and bridge, there was Siskin. Nearby I managed to locate the regular Tawny Owl roosting up tight against the trunk of a tree.
We then headed out into the paddocks, there was a nice scattering of 20 Redwing and 2-3 Mistle Thrush on the ground.
We next headed on to the paddocks and were soon watching 2 male Hawfinch! Over the next hour, we had up to 10 Hawfinch, as they dropped from the trees to feed on the ground. An excellent end to a very enjoyable 3 days.