Guided Birdwatching Tours and Holidays
Birdwatching in Norfolk with guided birdwatching tours and days. Three and five day guided birdwatching holidays in Norfolk.
Birdwatching tours and holidays in Scotland, Spain and India.
Norfolk guided birdwatching tours and wildlife holidays
Norfolk Birdwatching Tours and guided birdwatching days.
Guided birdwatching in Norfolk, plus birding holidays in Norfolk.  Group birdwatching tours in Norfolk are over two, three and five days.
Also guided Norfolk birdwatching day trips and tours. Email us with your requirements.
Plus guided birdwatching group tours and holidays to Scotland, Spain and India.
Forthcoming Group Tours 2023
FEBRUARY 13th NORFOLK A group day tour - looking for Swans, geese, and finishing with Cranes, raptors and Barn Owl. 4 Spaces
FEBRUARY 15-17th NORFOLK 3 days. Great winter birding, Broads, Brecks and Coast, wild swans, geese, wildfowl, owls, raptors, Cranes, Hawfinches & Snow Buntings etc. Fully Booked
MARCH 15th NORFOLK A group day tour - looking for Goshawks, Woodlark, Brambling and Lesser Spotted Woodpecker. Fully Booked
MARCH 17th-19th NORFOLK 3 days Great winter birding, Broads, Brecks and Coast. Great time for Goshawks, Hawfinch, raptors, owls, seaduck and wildfowl.  Fully Booked
April 5-7th Norfolk 3 days Great early Spring birding. Stone Curlew, Woodlark, Firecrest, Goshawk & early Spring migrants - 6 Spaces
April 24th-28th NORFOLK 5 DAYS A great period for Spring migration, plus warblers, waders and shorebirds! 2 spaces
SCOTTISH TOURS 2023
ISLAY - 23rd - 2nd March Fully Booked
SCOTTISH HIGHLANDS 25th March - 1st April Fully Booked
UISTS TOUR June 3rd-10th Fully Booked
EXCLUSIVE TOURS -  if you are interested in arranging one, two or three days for you and your partner or a group of friends/family please contact us. Tour cost from £220.00 per day or half day from  £140.00. We are able to arrange accommodation as well should you need it. Availability from January 22nd 2023.
We offer 2, 3 & 5 day tours throughout the year. Also single days and exclusive guiding in Norfolk – take a look!
We offer 7 day tours to the Scottish Highlands, Islay and the Outer Hebrides. Beautiful scenery and beautiful birds. Take a look at these wonderful destinations.
We offer 7 day tours to two fantastic destinations, Extremadura in April or May and Andalucia in September. Take a peak, amazing places, amazing birds!
We offer a 15 day tour in December to North India, 300+ species of birds plus Tiger, Indian Elephant and Mugger Crocodile. The trip of a lifetime – find out more.
"We want to thank you for our fantastic day on Sunday. We felt very privileged to be looking and learning with you. We were so impressed by the way your senses are tuned into the movement, calls and silhouettes of birds".
Sue & Lionel Ginsberg Oct 2019
Guided birdwatching in Norfolk.
Choose from a single day or join a group birdwatching tour of 2,3 or 5 days complete with accommodation, packed lunches and evening meals.
Throughout the year we also run birdwatching tours to Scotland, Spain and India.
We also offer wildlife and bird photography tutorials, mainly focused on Digital SLR photography.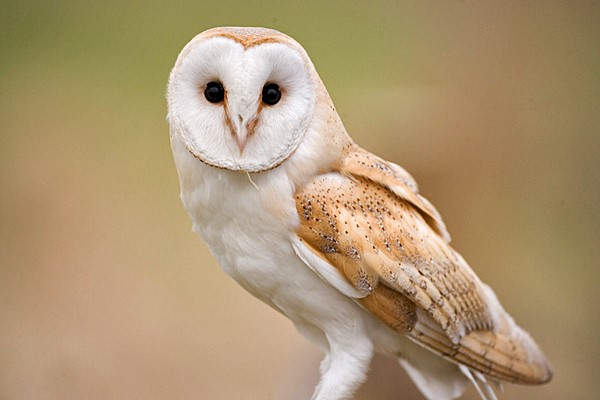 Norfolk Birding was established in 2008, we have been running guided birdwatching tours for the last 14 years. Our Norfolk birding tours are based from our local area in mid Norfolk and are suitable for all levels of experience. Tours are usually 3 days and 3 nights, but we also offer some longer 5 day tours in the winter and autumn. If we have availability you may be able to join us for a single day. Our Norfolk tours are usually based from Whitehouse Farm Guest house, Hindolveston. Mary takes great care of all of our guests, with her wonderful breakfasts, packed lunches and evening meals, vegetarians and gluten free all catered for. See the reviews.
In between group tours, we run exclusive tours as well, so if you are a family or a group of friends and are interested in a day or arranging tour then just contact us with your requirements. If you are an individual wishing to see or photograph a certain species or group of birds please contact us for details.
We run a spacious 9 -seater minibus, so we can cater for groups of up to 8 persons, although usually, our maximum group size is 7 persons.
If you are interested in one of our tours further afield in Scotland, Spain or India then you can find details of these on the other web pages, or if you would like an itinerary just request this via the contact us page.
"At our recent Edinburgh SOC meeting I was asked to give a 5-minute report to the group about our Norfolk trip. I emailed all the participants and asked them for their highlights of the trip. Everyone mentioned our guides as the main highlight. We would never have seen so many species if it hadn't been for your planning and detailed local knowledge.  Everyone enjoyed your company and leading styles too, so many thanks."
Hilary Maxfield - Edinburgh  SOC