Hilary Maxfield Scottish Ornithology Club
"I emailed all the participants and asked them for their highlights of the trip. Everyone mentioned our guides as THE- main highlight. They all said we would never have seen so many species if it hadn't been for your planning and detailed local knowledge. Everyone enjoyed your company and leading styles too, so many thanks."
Penny & Doug Boyd from Surrey
Thank you for our trip, it was an amazing experience & adventure, as all our trips with you have been, really close views of so many wonderful birds. Thanks for showing us so much - all down to your expertise & energy, we both enjoyed it tremendously."
Keith Gypps & Gary Thornton from Herts
"Your knowledge for all things flora and flora along with the birds, especially their songs and calls astounding. The highlight of the day was, without doubt, the search for the nightjars, after hearing a lone male calling in the far distance, and about half an hour later there we are standing in a ride with churring all around us and a Nightjar flying over our heads, just a magical experience, we are still grinning like Cheshire cats!! It was a great pleasure to spend time with you, your enthusiastic nature is most infectious."
Rose Lennard from Somerset
"Thanks again for a great day last week – really enjoyable and informative, and the Nightjar experience in particular will leave lasting memories – very special. I've already recommended you to a friend who will probably be in touch shortly!"
"Thanks for one of my best ever weekends. We had a superb time. We appreciated your enthusiasm and vast knowledge about the birds and environments we saw with you and enjoyed the conversation. We were absolutely bowled over by your knowledge of birdsong. I am looking forward to another weekend at a different time of year! Thank you again for a tremendous experience."
Simon Parkinson from Lancs
"Just a quick note to say thank you very much for a superb three days bird watching. How you managed to show us all the target species bar one in three days is unbelievable and the Nightjars , well i'm still gobsmacked at the great views. Will hopefully be back in the autumn but definitely the winter and look forward to catching up with some more great birds"
"Just to thank you for a brilliant day today. You really opened my eyes and
showed me what it takes to get top-notch images. I have posted an image on Flickr, and created a link to your site I am sure I will join another one of your days out in the future. Again many thanks and all the very best in the future with your business."
Jan & Mike Smith from York
"Mike and I wish to say a huge thank you for an excellent days birdwatching in Norfolk on 5th April. Particularly for contacting us to offer the alternative day given the weather forecast, and also for your great consideration of my special needs regarding my mobility challenges.
The itinerary was perfect and totally geared to easy walking and use of my wheelchair.
The birding itself was fantastic. Your knowledge of the birds and your
explanations were first rate. Our experience was educational and not just a rush to see and hear as many species as possible. We were very impressed with how hot you are on birdsong. You clearly love what you do.
We have already booked again and would not hesitate to recommend your services to anyone who is considering a birding trip to Norfolk. So much more can be gained from someone who has knowledge of the local area and our day was excellent value for money."
Paul Haworth from Nottinghamshire
"Thanks for a brilliant days birding in Norfolk.
Despite having a general interest in wildlife I am very much a novice when it comes to birding, and I came along in the hope of improving my knowledge and identification skills. I found your love for birds, and your amazing and encyclopaedic knowledge of their songs, plumage, behaviour, habitats and migration, as well as the local area, very inspiring.
As a guide you were friendly, enthusiastic and an excellent teacher and able to communicate all this with ease and patience."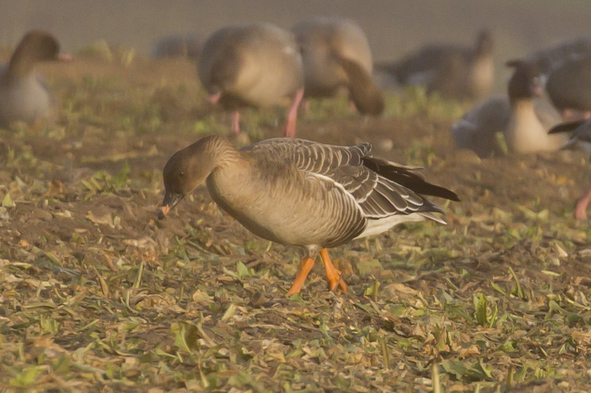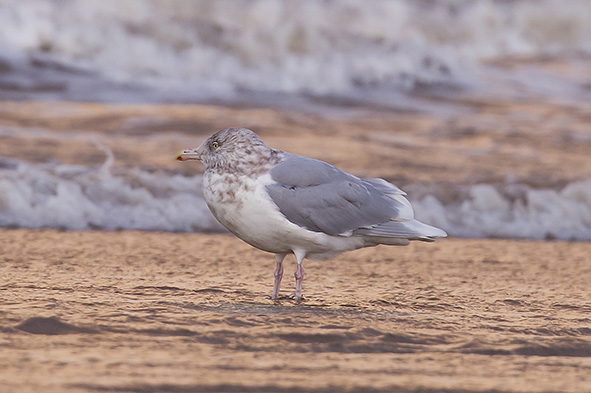 We offer the following tours & workshops
Norfolk
Winter Birding Tours
Spring Birding Tours
Summer Birding Tours
Autumn Birding Tours
Exclusive Birding Tours
Wildlife photography tours
Scotland Tours
Feb & March Islay one week birding tours
May Highlands one week birding tour
June Outer Hebs  Eight day birding tour
Spain Tours
February Extremadura photography tour
April/May Extremadura one week birding tour
September Andalucia one week birding tour
November Extremadura one week birding tour
Bespoke 2-4 day birding tours
Photography Tours
One to One workshops
Introductory one to one workshop
Intermediate & Subject selection workshop