30th October 2019 Day two of 3 day tour
We started today with another sensational high tide! The pictures paint a thousands words, We also had Peregrine, Merlin, Sparrowhawk, Buzzard and Marsh Harriers in and around the 50,000 Knot & other shorebirds. Also some nice groups of c800 Golden Plover and c30 Pintail, plus a great Pink-foot roost exit.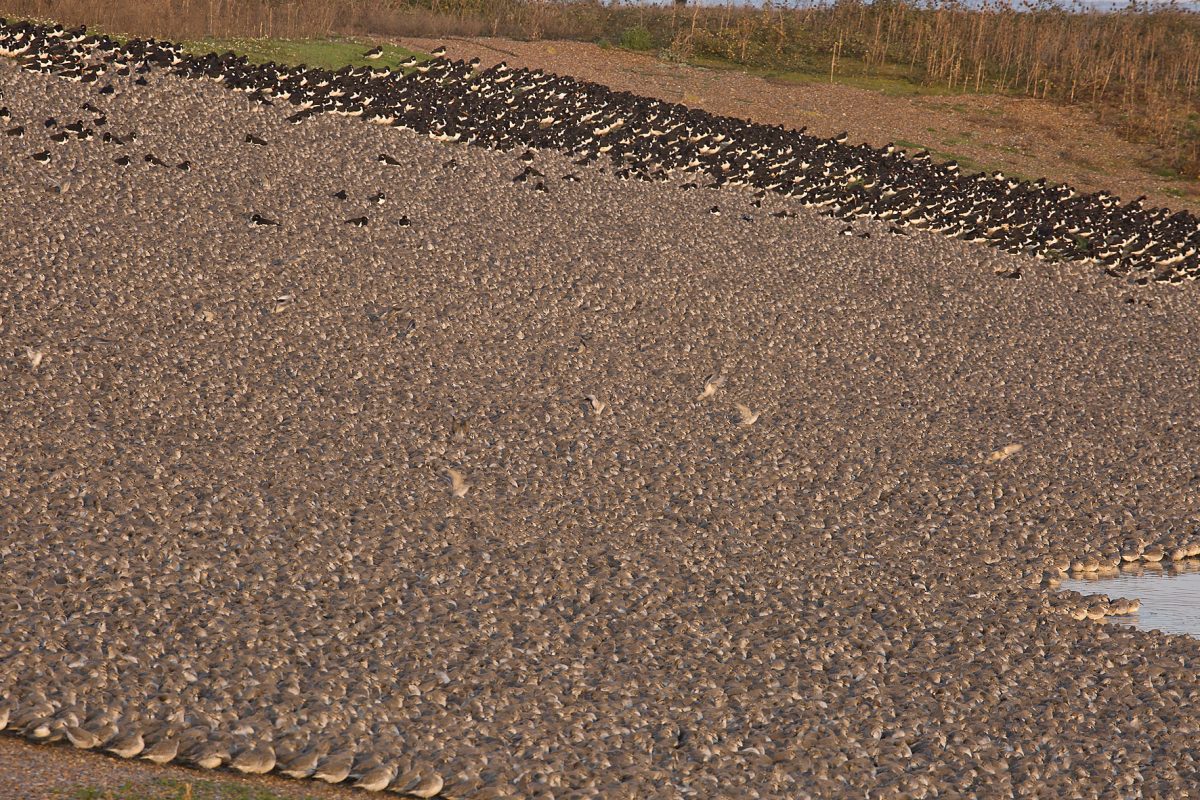 On the way to Holme we stopped off and enjoyed lovely views of an unseasonal singing Woodlark!
We had late morning coffee and headed to Holme, a ringing demo was great and we also had Brambling calling, Siskin overhead and several flocks of Redwing and Fieldfare. Lots more Pink-footed Geese, several Marsh Harriers and 2-3 Stonechat.
The day was rounded off at Thornham where we had lovely views of at least 5 Twite & a Spotted Redshank.