22nd August – Norfolk Exclusive High Tide Spectacular
Today I collected Wayne and Debbie from Fakenham at 7.30am and we headed to Snettisham for one of those special mornings, with a big tide and the autumn gatherings of thousands of shorebirds.
As ever Snettisham and the birds didn't disappoint and was topped off with wonderful light and clear skies. The pictures say more than words!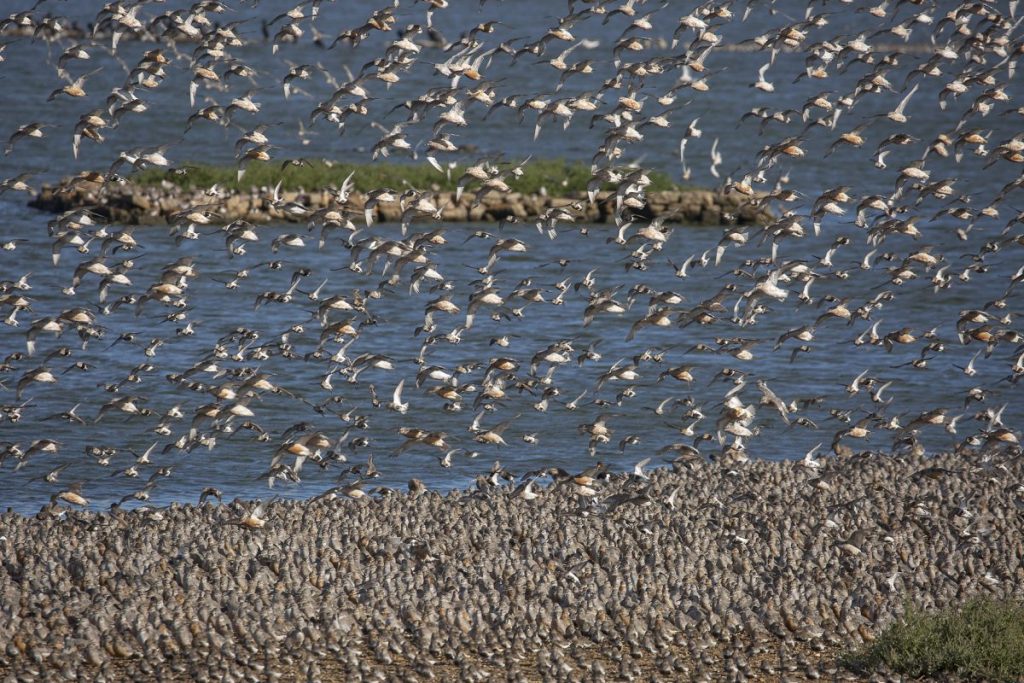 Out on the gravel pits and the saltmarsh there was the usual selection of other shorebirds, with Sanderling, Dunlin, Turnstone, Redshank, Ringed Plover, Curlew, Black-tailed & Bar-tailed Godwit all well represented. We also note 14 Spotted Redshank, Greenshank, 20 Grey Plover and a Common Sandpiper. Lots of Common Terns, plenty of juveniles too, as well as several Little Terns.
Overhead there was a trickle of Swallows migrating South and 4 Swifts also passed South.
By late morning the show was almost over and we headed to Titchwell with views of Brown Hare and Marsh Harrier along the way. where we had a nice picnic lunch in the reception area. After lunch out on the marsh we heard a small group of Bearded Tit, but the gusty wind kept them out of sight! The scrape held a good number of waders with 51 Ruff, 12 Dunlin, 40 Black-tailed Godwit and 4 Little Ringed Plover. There was also a good selection of Teal, Shoveler, Mallard and Gadwall.
Whilst enjoying the scanning through the masses 4 Spoonbill came right past us overhead, giving good flight views. Then 30 minutes later there was clearly panic as all birds got up off the Scrape, my instincts told me to look skywards and sure enough I could see a raptor high above us, as I focussed in, the shape was unmistakable an Osprey! It hesitated briefly looking as though it might start fishing, but instead it eventually drifted Eastwards, a great end to a lovely autumn days birding.