Snettisham Norfolk High tide Day tours 18th & 20th September
18th September & 20th September
On both of these high tide visits we visited Snettisham early morning for the high tide and then went on to Titchwell afterwards. Both were amazing visits with the highest tides of the year resulting in c60,000 Red Knot being present. Both on the ground and in the air the visual impact was breathtaking! Adding to the experience, was the incredible whoosh and whirl of wings as the birds flew over our heads and back out to The wash!
Other birds of during these visits, included thousands of other waders including Bar-tailed & Black-tailed Godwit, Redshank, Dunlin, Sanderling, Grey Plover, Curlew, Ringed Plover and Turnstone. On the 20th September there was also single Curlew Sandpiper and Little Stint present.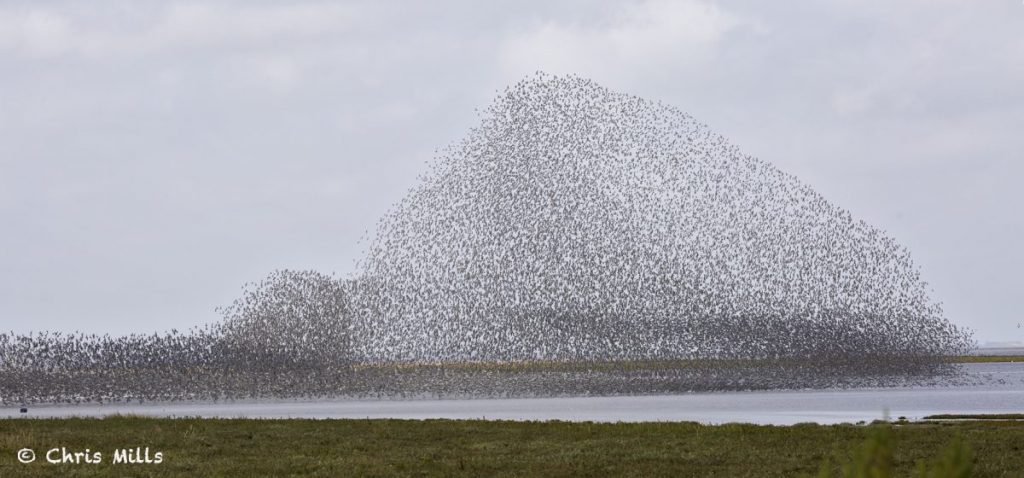 I also recorded some nice video footage, which can be viewed here
Post the high tide on both days we headed to Titchwell & were fortunate to get great perched and flight views of a stunning juvenile Hobby. On the 20th the Hobby repeatedly flew close past us hunting dragonflies and consuming them on the wing.
On the 18th September a Great W Egret showed well both perched and in flight
On the 20th September, we managed great views of a male Bearded Tit from the sheltered North bank, looking back towards the hides. Also from here Snipe, Ruff, Black-tailed Godwit and a nice mix of wildfowl, 8 Pochard numerous Teal, Wigeon and Shoveler. Buzzard, Marsh Harrier and Red Kite also adding to the raptor list of the 20th.
The 20th September was rounded off neatly with 3 Spoonbills flying over Titchwell heading north.