Exclusive Two Day Tour Snettisham High Tide 22nd September
We had not been travelling far when I noticed a Great White Egret in a field near Sculthorpe, an unusual location for this species, we pulled over and had a good look at it! This was followed by another fantastic visit to Snettisham RSPB for a Norfolk Birding High Tide spectacular. A stunning performance from the 50,000+ Knot & 2 juvenile Peregrines. One of the Peregrines taking ten attempts into the masses to finally arrive with breakfast!
There was also good numbers of Bar-tailed, Black-tailed Godwit, Redshank, Dunlin, Sanderling, Grey Plover, Curlew, Ringed Plover and Turnstone. Also 4 Spotted Redshank were roosting out on the gravel pits.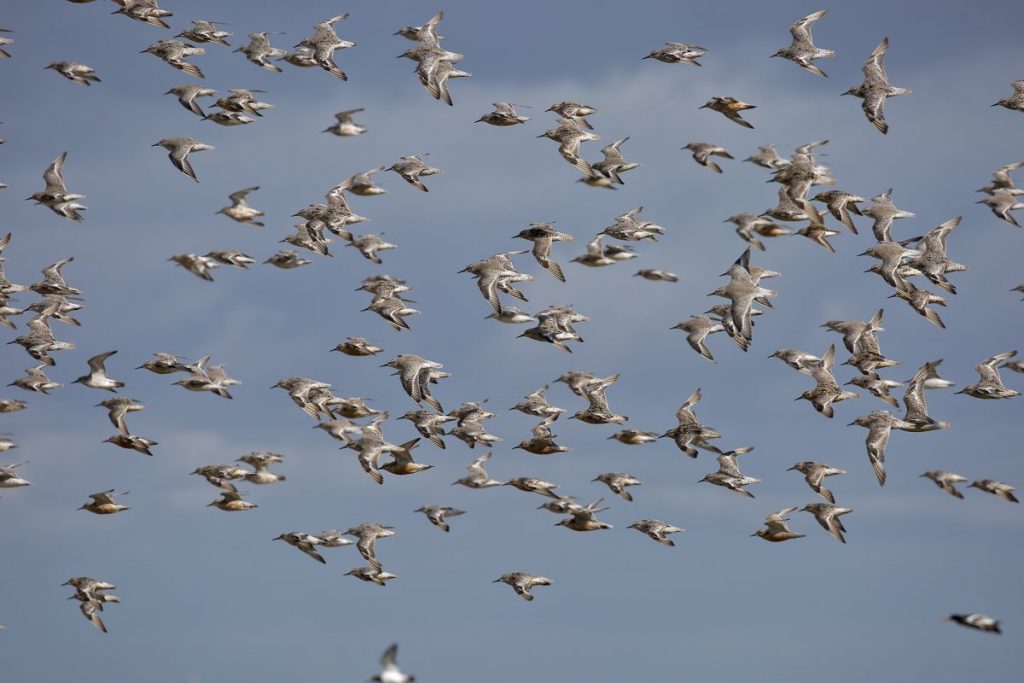 There were also 2-3 Marsh harriers hunting and Kestrel over the saltmarsh. There was also a light passage of Meadow Pipits, a few Siskin and a Yellow Wagtail also flew overhead.
We then headed to Titchwell, where we took a walk out to patsy's pool and then headed on to the autumn trail. A good selection of wildfowl with increasing numbers of Wigeon, Shoveler, Teal, Gadwall. Waders present Avocet, Ruff, Dunlin, Ringed Plover, 2 Golden Plover & Lapwing. There was also a nice adult Mediterranean Gull that dropped in amongst the other roosting gulls.