Norfolk Day Two of Three Day Tour – 19th October
Today was a very different day in many ways! Less rare, but equally special, with an incredible 100,00 shorebirds to see, hear and excite us!
It was an early start, but was rewarded with one of the most spectacular high tides seen at Snettisham, probably 120,000+ Red Knot & masses of Oystercatchers and Bar-tailed Godwits both in their thousands too. A Greenshank as well flew over calling as we left the hide.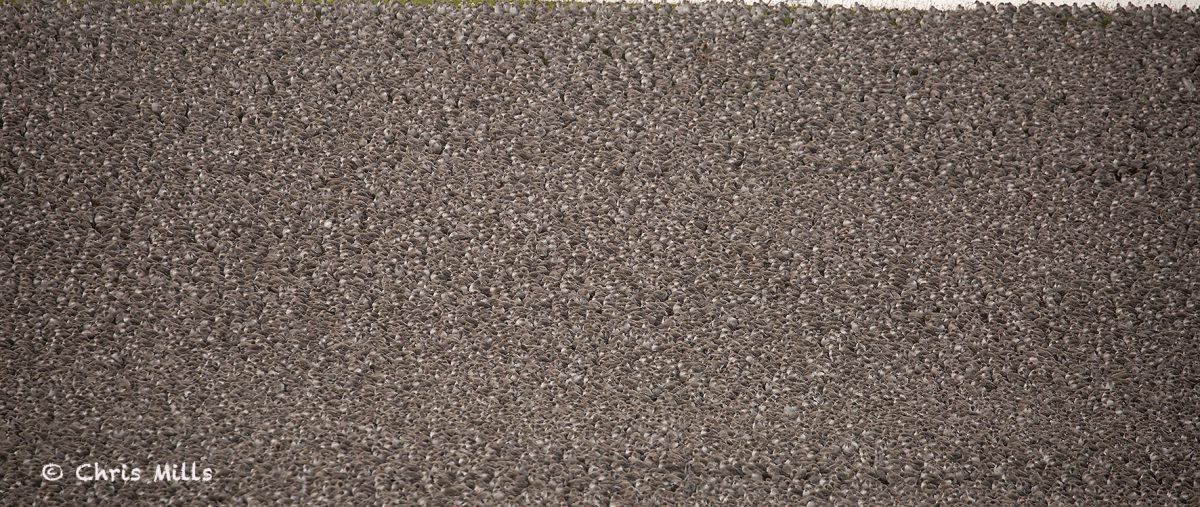 As well as all the shorebirds, we also had a lovely passage of migrant birds passing overhead, with Siskin, Redpoll, Chaffinches, Brambling, Skylark, Meadow Pipits Linnets, Goldfinches and some flocks of Redwing all passing South onward bound after being grounded during the previous few days.
Later on this Peregrine was plunging into the last of the roosting Knot causing more waves of Knot to pas overhead. After around the 12th attempt this juvenile Peregrine got the hang of hunting and emerged with prey!
We then headed to Titchwell and headed out along the autumn trail. There was still a good passage of birds overhead, particularly finches and several Lesser Redpoll & Siskin were in the alder trees.
As we headed out to the lagoons a highlight was two flocks of Crossbills flying over, a group of 12, followed by another group of 20 Crossbills. Down on the reserve several Cetti's were vocal as was a Water Rail, with the latter showing very briefly. Several small groups of Bearded Tits appeared but all too brief in the breezy conditions and we had mainly flight views.
We were about to have lunch, when there was news of a Rough-legged Buzzard heading along the coast, but it never emerged despite a 30 minutes of scanning the skies. But 3-4 Marsh harriers, 2 Red Kites and a Buzzard were enjoying the windy conditions!