Norfolk Day Three of Four – 15th April 2021
We started out a later today to enable a look for Barn owl at the end of the day. We started off with a look for Goshawk, there were lots of Buzzards, a Red Kite 2 Sparrowhawks and 2 Kestrel but the Goshwawks were keeping out of sight. We then decided to head up to North Point where a Grey Phalarope had been present since the previous evening.
On arrival at North Point, Wells we headed down the path to the East corner. From here there was a bunch of Avocet visible and after a few minutes the Grey Phalarope flew into view, and was feeding in it's inimitable style of rapid jerky movements picking from the water's surface. We there was also a single Ruff, 8 icelandica Black-tailed Godwit, a Spoonbill, 2 Mediterranean Gulls on the scrape along with Red Kite, Marsh Harrier, several Buzzard and just as we were leaving a Peregrine when zooming overhead.
We then headed for lunch near Holkham, from the view point there was Spoonbill, several Red Kite right over our heads, also 6+ Marsh Harrier, plus a selection of commoner wildfowl. Nearby 2 Grey Partridge performed brilliantly at 10m allowing some nice pictures.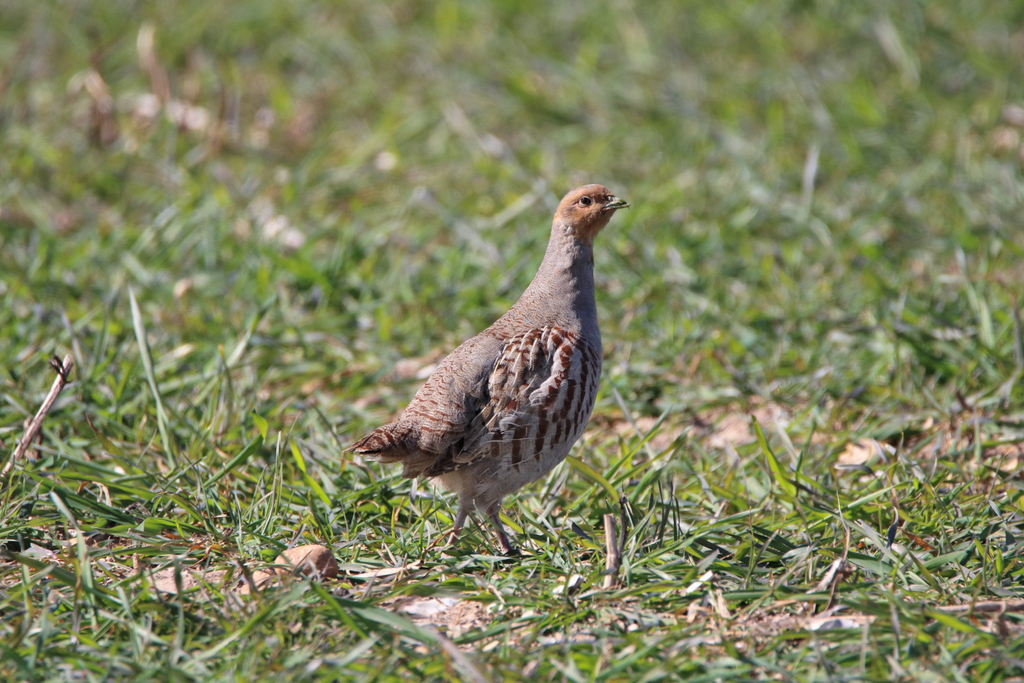 After a late lunch we headed to Burnham Norton marshes and did a circular walk, a Sedge warbler was singing on the way out, then the meadow yielded a couple of nice migrants female 2 Wheatear and a White Wagtail. Shortly after I also heard a Yellow Wagtail, but it must have gone overhead high as I couldn't locate it on the ground. Further up 2 Great White Egret gave nice views and a Bittern could be heard 'booming'. Skylarks were all around us and the pools held Wigeon, Teal, Shoveler, Egyptian Goose and Shelduck. The return leg gave us nice scope views of Whimbrel on the ground, along with several groups of Curlew and 2 Snipe.There was still some nice groups of 300+ lingering Dark-bellied Brents, along with a Grey Plover.
We rounded the day off with a evening visit to Cley and Wiveton, where just as the light was fading a Barn Owl performed very well, perched up giving lovely scope views before a shower came in to end the day!