Norfolk Birding Exclusive Day – 28th April 2021
A nice day relaxed exclusive guided Birding day In Norfolk with Kelly and Robin around Cley, Salthouse & Kelling. We started with lovely and incredibly close views of this lovely singing Grasshopper Warbler! It was singing right out on top of the bramble for several minutes at Cley. Nearby there were several singing Sedge warbler plus 2 Whitethroats.
We then walked out along the East Bank and there was a nice selection of birds, Shoveler, Wigeon, Teal, Shelduck plus 2 lovely confiding Spoonbills, that showed really well also with breeding Redshank, Lapwing and Avocet, nice views of displaying Marsh Harriers. Once we reached Arnolds Marsh there was a nice mix of waders, Dunlin, Ringed Plover, a few Curlew and very eye-catching were c20 Bar-tailed Godwits, the majority in super summery breeding plumage! Also just along the shingle ridge two lovely Northern Wheatears bounced along in front of us. On our way back further nice views of the Marsh harriers also joined by 2 Red Kite.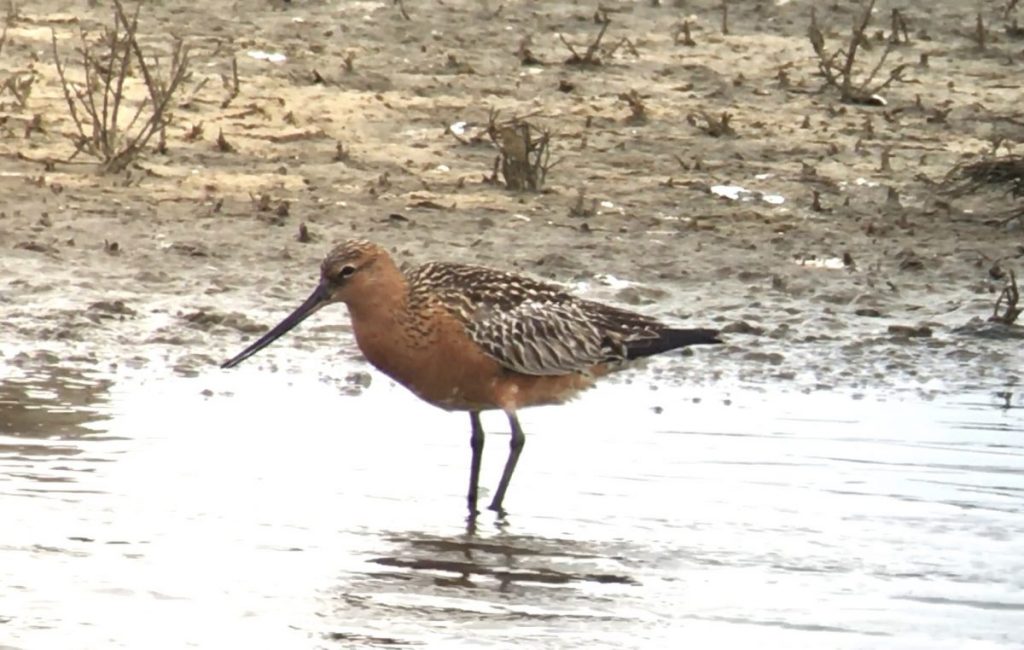 We then headed off for a pub lunch at The Wiveton Bell which was very nice and afterwards visited Salthouse. Salthouse still held a couple of stunning summer plumage Ruff, also a Yellow Wagtail and 2 Whimbrel. Quite a few more singing Sedge Warblers, but also my first singing Reed Warbler of the year. Great close views of a male Kestrel hovering overhead here too.
We rounded off today with a walk around Muckleborough with Blackcaps, Chiff-chaffs & another Wheatear.