3rd-5th July Bucks U3A group
3rd July – Wells-next-the-sea & Titchwell – We started a 3 day tour today, with a group of 6 from a Buckinghamshire U3A group. Birding started in earnest at North Point, Wells-next-the-sea and we had just over 2 hours of excellent birding, at this recently established wetland. There was plenty of Reed and Sedge Warbler activity right in front if us, plus several Chiff-chaff. Out on the pools there was an abundance of Avocet, Lapwing and Redshank, several pairs with recently fledged young. Migrant waders were Black-tailed Godwit, with 1-2 feeding and a group of 20 flying over, plus an early Green sandpiper. Sitting roosting were a lovely group of 17 Spoonbills, also at least 10 Little Egrets. Nearby, a pair of Marsh Harriers were active heading in and out of the nesting area regularly and providing nice views. A Kingfisher also whizzed by, but was gone an instant!
We then headed to Burnham Overy and had a walk out along the seawall, there was more Marsh Harrier activity, plus plenty more Redshank and Lapwing activity. We also found 2 Curlew, a Common tern was fishing close by and a Little Grebe was present with young. Another migrant wader was present, a Greenshank feeding in the saltmarsh. We heard Bearded Tits, but they remained elusive, but did have wonderful views of singing Sedge and Reed warblers.
We had lunch at Titchwell then headed out to the hides. We were soon hearing Bearded tits, and we didn't have to wait too long at the first hide before everyone got really nice views of several young Bearded Tits feeding along the muddy edges of the reedbed. From here we also had super close views of several Avocet, Black-tailed Godwit and Ruff. From the main Parinder hide, there was more good views of waders, including several Dunlin, Red knot, Little Ringed Plover and a bewildering array of eclipse wildfowl – Teal, Gadwall, Shoveler & Mallard. A group of 6 Spoonbills dropped in and we had improved views compared with the roosting birds in the morning.
4th July – The Brecks – We started the day hunting for Stone Curlews, my two known farmland nest sites were now well and truly hidden due to the vegetation height! So we headed to Weeting, we arrived relatively early and fortunately the birds were showing well, with 4 Stone Curlew from one hide and 2 Stone Curlew from the other hide. Also here Goldcrest singing and several Coal Tit.
We then headed to Lynford where after a bit of effort we eventually located a singing Firecrest, it was late in the season and it was a half-hearted songster and it took some time to eventually get brief views in the canopy. Fortunately, both Treecreeper and Nuthatch proved much more obliging and a Marsh Tit showed well, though more briefly and several Siskin were singing and display flighting. We were pleased to find a pair of Spotted Flycatchers nesting in Ivy, these eventually giving lovely views. We now headed back for afternoon tea and a break before heading back out in the evening.
The evening session started very well with a Little Owl sat out showing very well, followed by lovely views of a hunting Barn Owl. We then had a very nice evening meal at The Wheatsheaf, West Beckham, great pub and good food. There was still an hours light when we left, so I headed towards Salthouse where we had another Barn owl this one, giving great flight views and then perched just 15m from the minibus!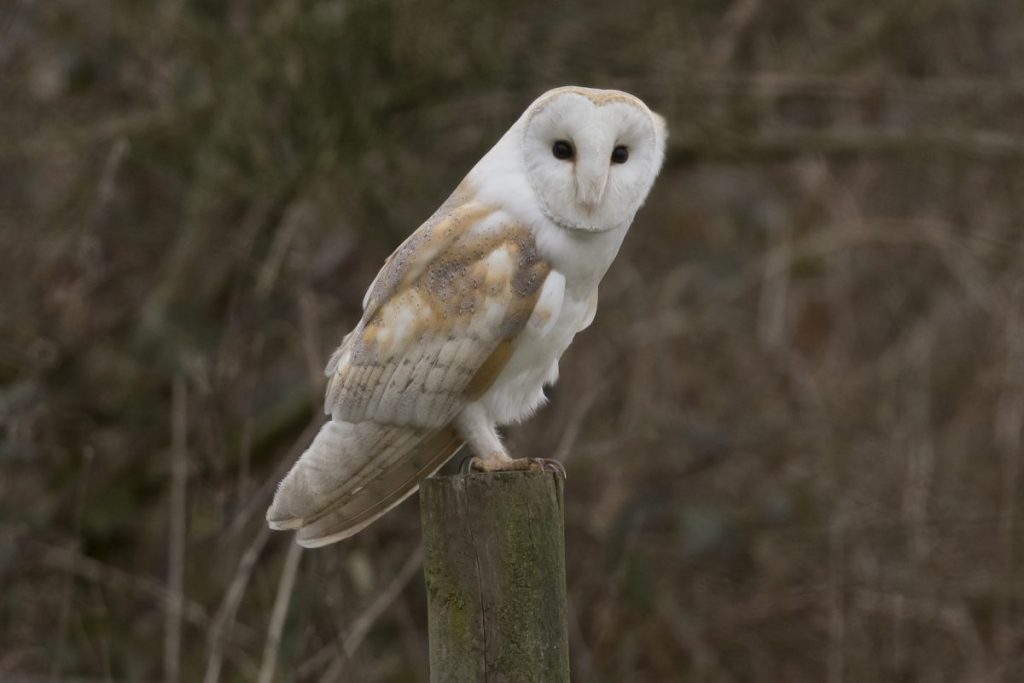 The day was neatly rounded off with 6+ churring Nightjars, with 2 Nightjars give us fly-by views plus a Tawny owl hooting nearby.
5th July – Cley-next-the-sea – We started a little later today and then headed up to Cley. We had a scan of the sea and were soon enjoying small groups of Sandwich & Common terns passing by. Also flying over was several Curlew and then 2 Whimbrel. We then headed out along the East Bank, there was plenty of Lapwing, Redshank and we also noted some chicks with the adults, 2 piping Whimbrel were lovely as they flew close overhead! Arnolds Marsh hosted a selection of waders, Dunlin, Knot, Ringed Plover, Curlew and our first Little Terns.
We had lunch and coffees at the Centre and then headed out to the hides, there was a nice selection of waders with 250+ Black-tailed Godwit, 50 Avocet, 14 Ruff, 2 Little Ringed Plover, Greenshank and several Dunlin. The waders were sent spiralling when a Hobby dashed through, it was here and gone in seconds! A group of 9 Spoonbill dropped in and showed brilliantly, feeding actively just in front of the hide. Eventually after some searching, the Green-winged Teal was located, amongst the Teal. It had almost lost it's vertical white breast sides stripe, just a white spot left!
It had been a lovely 3 days and we had managed to knock up 103 species, not bad in mid-summer.