18th September 2019 – Norfolk High tide day
Today was a high tide visit to Snettisham, we collected the group via Fakenham and then Snettisham and arrived at The Wash around 8.30am with a good forty minutes to the high tide. On arrival birds were gathering and building nicely with around 40-45,000 Red Knot massing on the remaining mud, also a mass of 2-3000 Oystercatcher, masses of Bar-tailed Godwit, plus over 1000 Curlew, then good numbers of Dunlin, Redshank & Grey Plover. Eventually a superb Peregrine came screaming through and although it didn't make a kill it was fantastic as the birds were suddenly scattered!
Having witnessed the spectacular, we then started checking through the birds and were soon adding other species. We had a light passage of Meadow Pipits, Swallows and House Martins, whilst Marsh harriers and Buzzards were high in the skies above. My first Pink-footed Geese of the year appeared, with a small group flying by.
Just out in front of us, it was beautiful light in fine, still conditions and a Little Egret offered an artistic opportunity with the camera.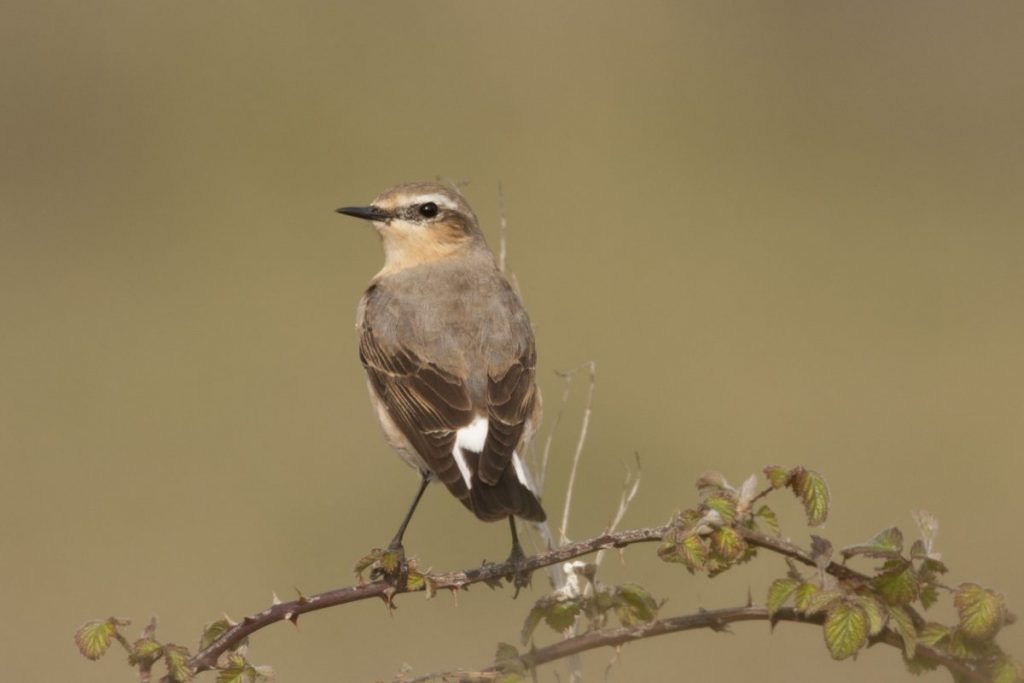 As we walked along a Northern Wheatear appeared, before flitting along the fenceposts. From the hide there was a spectacular number of 1000+ Redshank, 800 Black-tailed Godwits and a single Curlew Sandpiper and a Greenshank flew over.
Wildfowl well also well represented with Little Grebe, Wigeon, Shoveler, 2 Pintail, Tufted Duck, lotsw of Greylag geese and 8 Egyptian Geese all on the main lagoon. As we left Snettisham a Hobby passed quickly overhead .
We stopped off for lunch at Holme, where we added a few birds with Stonechat, Goldcrest and a flock of Long-tailed Tits. We also enjoyed a nice selection of moths from the NOA moth trap, Brown Spotted Pinion being the pick, though the really smart White-lined Darts are just wonderfully marked!
In the afternoon we headed to Titchwell. There was a good selection of birds, numerous wildfowl, Wigeon, Teal, Pochard, also 30 Pink-footed Geese flew over. The main attraction was the waders, there was a good number of birds with 50 Ruff, 35 Dunlin, 60 Black-tailed Godwit, 30 Golden Plover, Redshank, 1 Spotted Redshank plus a wonderfully showy juv Little Stint, right underneath us. We also managed nice views of several Bearded Tits.